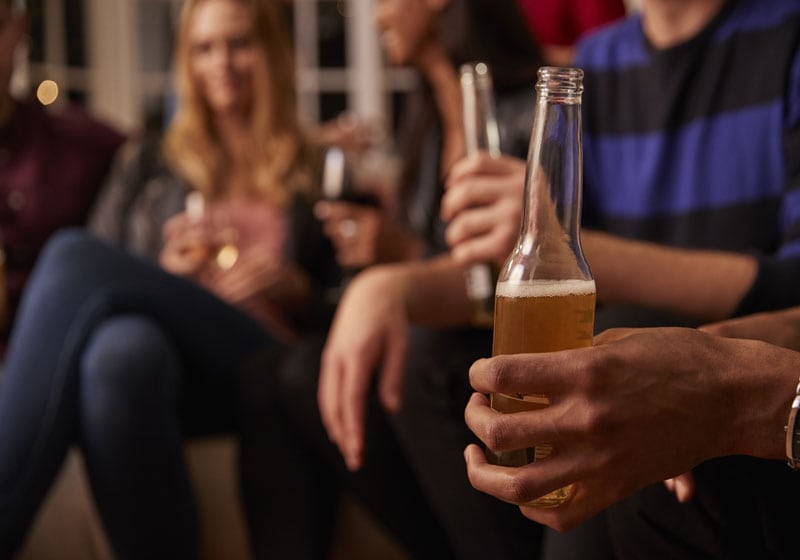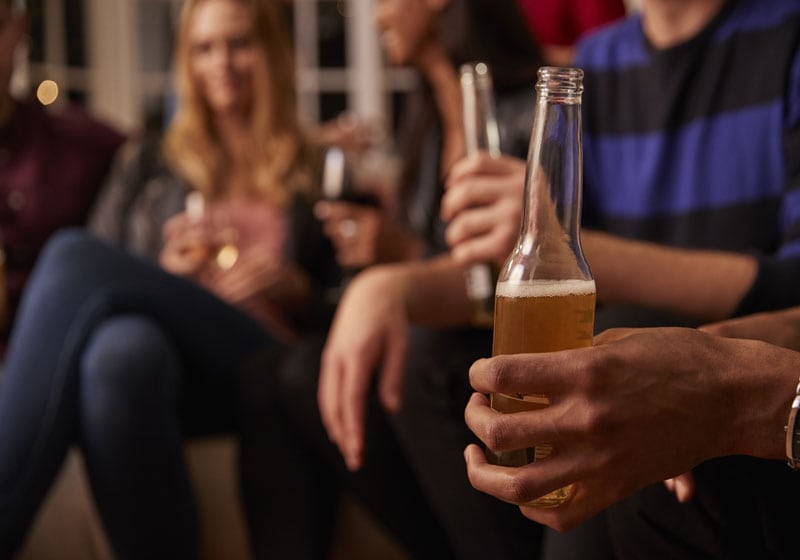 If you think back to your teenage years, you can probably remember those friends who always hosted house parties. I'm not referring to the time your buddy threw a kegger while his parents, away on vacation, had no idea what was happening at home. I am talking about the "party house." Loud music. Snack food. Unlimited alcohol. Parents at the "party house" typically fell into one of two categories: either they supplied the alcohol directly, hoping to be viewed as the "cool parents," or they justified it by saying "if my child is going to be drinking, I'd feel more comfortable if it was under my roof." In hindsight, those adults who host underage drinking parties don't look so cool anymore.
Tough Penalties for Adults Who Host Underage Drinking Parties
In 2016, the Maryland Court of Appeals unanimously ruled that adults who host underage drinking parties "knowingly and willfully" can be held civilly liable for damages caused by intoxicated attendees. That's right: if a parent or other adult hosts a party where they know that alcohol is being served to people under 21, that adult can be held liable if a drunk teenager who injures or kills someone while driving drunk. This is a landmark case for the Maryland courts, which had not previously extended civil liability to adults who provided alcohol to minors who subsequently injured – or even killed – others.
The court's shift on civil liability was actually rooted in evolving standards of criminal law. During the 2016 legislative session, Maryland lawmakers overwhelmingly approved "Alex and Calvin's Law." This law imposed a maximum one-year jail sentence for adults who provide alcohol to persons under 21, who later injure or kill themselves or others due to a high blood alcohol content. The previous penalty was a maximum $5,000 fine. Governor Larry Hogan signed the bill into law on May 19, 2016, and it went into effect on October 1, 2016.
While the statute did not explicitly address the question of civil liability, the Court of Appeals' unanimous ruling clarifies its view that the Legislature implicitly approved a civil cause of action. Judge Sally D. Adkins, writing for the court, noted that this civil liability for social hosts is limited to adults who provide alcohol to individuals under 21, since "children under 21 are often less able to make responsible decisions regarding the consumption of alcohol and, as a result, are more susceptible to harming themselves or others when presented with the opportunity to drink in excess in a social, peer-pressured setting."
If you feel like you need some legal help, contact our Criminal Law attorney to schedule a free case evaluation today.
FREE CASE EVALUATION
A Response To A Series of Tragedies
The ruling revives two lawsuits filed by victims of drunk-driving accidents against adults who host undersage drinking parties. Nancy Dankos filed suit against Linda Stapf after her teenage son Steven Dankos was killed in a drunk-driving accident following a party at Stapf's home, which both Steven and his intoxicated driver attended. Steven was riding in the bed of his friend's pickup truck. When it crashed, he was thrown from the truck and killed. Dankos alleged that Stapf not only bought alcohol for the underage party-goers, but also refused to act when told that some of the patrons (including Steven's driver) were too drunk to drive home.
In the other case, Manal Kariakos filed suit against Brandon Phillips, alleging that Phillips had hosted a party where he served vodka shots to teenager Shetmiyah Robinson. Robinson subsequently drove home and struck Kariakos, who was walking her dog. Kariakos was thrown 70 feet in the air by Robinson's vehicle, later suffering fractured vertebrae and a lacerated kidney. When the damage caused by teenage drunk driving is so catastrophic, it makes sense that the legal penalties for adults who host underage drinking parties are so severe.
Are Underage Drinking Parties Worth the Risk?
In short the answer is NO. Obviously anytime someone is drinking irresponsibly it puts others at risk. You do not want to be responsible for their poor judgment. Specifically adults who host underage drinking parties can put innocent victims in danger. In addition, those who host such parties or gatherings are taking a very large risk when it comes to civil liability and criminal liability. Zirkin and Schmerling Law has collected millions of dollars for our clients across Maryland. If you're concerned about a legal matter, please call our team today at 410-753-4611.