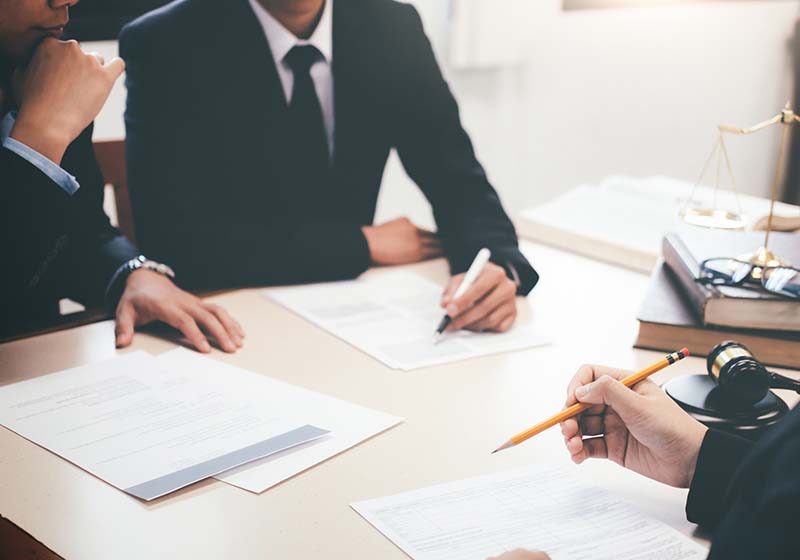 Did you suffer an injury at work? Is your employer fighting back and trying to blame you for the accident? Is your employer saying that you weren't that hurt and should be able to finish your medical treatment and come back to work full time. These are common tactics that workplaces use. If this sounds anything like your situation, you likely need a workers' compensation attorney.
Don't let yourself suffer alone. If you were injured at work, you are entitled to workers' compensation. But if you want to make a claim, you have to act fast. You need a workers' compensation attorney to help you make sense of the process.
But with so many lawyers on the market, how do you choose the right one? The answer is simple. Choose the experts at Zirkin and Schmerling Law.
Find a Law Firm That Specializes in Workers Compensation Cases
There are many types of lawyers. Some law firms will claim to specialize in many kinds of law. When looking for a workers' compensation attorney, you want to find one that specializes in it. You also need one that understands the value of your workers' comp case.
Why? Because you want someone that understands something inside and out. Knowledge of the law is what makes for a successful case. A lawyer that specializes in workers' compensation cases will have that knowledge.
Here are just a few of the benefits:
They will know the judges who oversee these cases
Access to medical services that accept workers' comp claims
Ability to poke holes in your employer's argument
A successful workers' comp case can change your life. You want someone you can rely on fighting for your rights.
If you feel like you need some legal help, contact our Workers Compensation Law attorney to schedule a free case evaluation today.
Do They Offer a Free Consultation
Choosing the right workers' compensation attorney isn't easy. There are a lot of factors you have to think about. You should never feel pressured into choosing an attorney.
Every reputable law firm will offer free consultations. These are designed to help you meet and talk with an attorney before you make any big decisions.
During a consultation, you will have the opportunity to explain your case and listen to advice. Don't let an attorney pressure you into becoming a client.
Do You Get Along With the Attorney?
The easiest way to check if an attorney is a good fit is to meet them. If they feel you have a case, they will ask you to meet in person. Don't be afraid to ask whatever questions you have during this meeting. A good lawyer will be more than happy to answer them. After all, it's their job to help you understand your options.
It can be challenging to cope with an injury that you suffered at work. Add that to the stress of an impending legal case. It's a recipe for stress and anxiety. Whatever lawyer you choose, they should work to make your life easier, not harder.
Does Your Attorney Prioritize Your Health?
You have likely heard the negative stereotype that all lawyers are ambulance chasers. A reliable attorney will always prioritize your health first. Law firms, like any business, need to make a profit. That doesn't mean profit should come at the expense of a client's health.
Your health should always be a top priority, no matter what. Your lawyer should encourage you to attend your medical appointments. Because getting healthier is the primary goal of any workers' compensation case.
A lawyer's job is to help you navigate the law so you can focus on getting healthy. The faster you can get healthy, the faster you can get back to enjoying life and getting back into the workforce.
Looking for a Workers' Compensation Attorney?
If you suffered an injury at work, you likely need a workers' compensation attorney. It is essential that you act fast to document your case. Zirkin and Schmerling Law specializes in workers' compensation law. If you have a potential case, we would like to hear about it. We offer free consultations in a no pressure environment. Simply contact us by calling us at 410-753-4611 to schedule your consultation with one of our workers' comp lawyers.