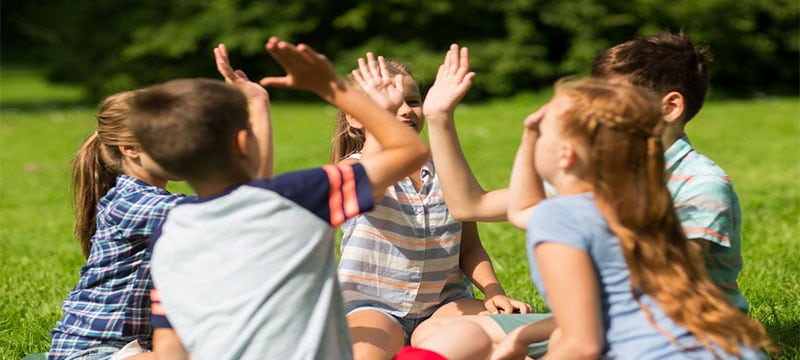 When placing their child in a group home, most parents believe that they will receive respect, dignity, and kindness. Unfortunately, the last few years have shown that some group homes do not provide adequate physical and emotional care for their residents. That is why the state of Maryland provides a Children's Group Home Bill of Rights. Read on to learn more about the rights guaranteed to all Maryland children, and what you can do if you believe one of these rights has been ignored.
The Maryland Children's Group Home Bill of Rights
Maryland law provides a Bill of Rights for all children and youth who live in group homes or facilities. The Children's Group Home Bill of Rights outlines the privileges that a family should reasonably expect when they place their child under the care and supervision of a group home in Maryland.
These guidelines, along with the Place Matters Initiative, were primarily created to ensure that all children in group homes are "treated with fairness, dignity, and respect." By formally listing these rights, the state hopes to hold group homes accountable and help families identify potential child abuse in group homes.
If you feel like you need some legal help, contact our Group Home Law attorney to schedule a free case evaluation today.
FREE CASE EVALUATION
Here is the full list of the specific rights that the Group Home Bill of Rights for Children guarantees:
Right to Respect and Fairness: Children should never be discriminated against because of their disability, race, religion, national origin, sex, age, parents' marital status, personal appearance, sexual orientation, or gender identity or expression. They should also not be treated differently if they are pregnant or a parent of a child.
Right to Guidance, Care, and Supervision: Children have a right to receive age-appropriate, responsible guidance from adults. They should always be able to ask for explanations of the care and supervision they receive.
Right to Education: Children have a right to an appropriate education, including not only adequate curriculum, but also help with homework, access to extracurricular activities, and training for employment—all in an environment that is tailored to their best interest.
Right to Protection: Children have a right to not be verbally abused (through threats or harassment) or physically abused (through hitting, kicking, or exposure to extreme disciplinary methods).
Right To Be Heard: Children deserve to have their opinions valued in an age-appropriate way. They should have feedback on decisions about their goals, schooling, and placement within the system. A child should never be punished for speaking.
Right to Communicate: Children have a right to receive care in a language they understand, and to have access to translation services if necessary. They should also be permitted to speak in their native language.
Right to Visit and Correspond: Children deserve to enjoy visits, mail, and phone calls from their family, friends, attorney, social workers, therapists, and other guardians. Limits should never be placed on court-ordered visitations.
Right to Health Care: All children should receive regular and timely medical, dental, vision, and mental health care. They should not be denied medication.
Right to Information: Relatives and guardians have the right to communicate with the group home about their child, and should not need to wait a long time for answers.
Every institution in Maryland, whether it is privately or publicly operated, must abide by this Group Home Bill of Rights for Children. This list sets standards for group home licensing and monitoring in Maryland and establishes fundamental rights for some of the most vulnerable members of society.
Contact Us
All children deserve to be protected, cherished, and afforded the same respect as an adult. When their needs and rights are not protected, children cannot reach their full potential. For this reason, group homes that do not provide children with care and dignity are often found guilty of abuse or neglect.
If you believe that a group home has violated the Children's Group Home Bill of Rights, then it is your responsibility to be an advocate. An experienced attorney can help you navigate the law and defend your loved one's rights. To speak with one of the caring, knowledgeable attorneys at Zirkin and Schmerling Law, call 410-753-4611.