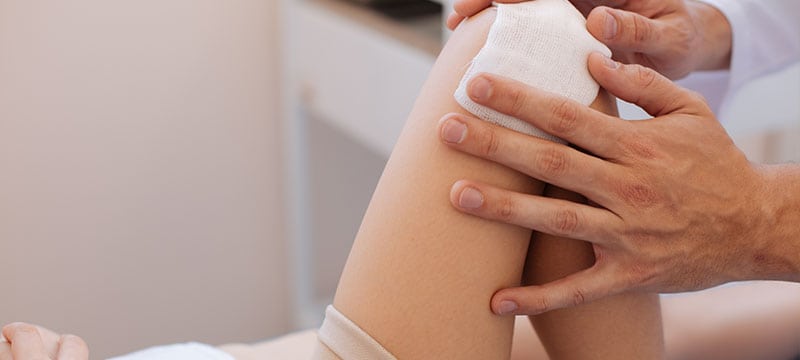 Hearing that their child was bitten by a dog is one of a parent's worst nightmares. Dog bite injuries are both physically and emotionally taxing for the victims and their families. An injury of this nature can be devastating to a child, but it can be just as traumatic to their families as well. At Zirkin and Schmerling Law, we understand that a dog bite can cause lasting physical and emotional wounds. If your child was bitten by a dog in Maryland, we want to make sure that your whole family is cared for with compassion.
My Child Was Bitten By A Dog In Maryland—What Do I Do?
There are a few things you should do immediately. First, you should get your child to a doctor or emergency room. If you can, find out whether the dog was up-to-date on its immunizations and rabies shots. Your child may need emergency care in order to prevent a serious infection.
You should also contact the police and the local Animal Control office (see our article on shelters and animal control offices in Maryland) to file reports about the dog that attacked your child. These organizations may be able to help you determine the dog's rabies status, and might have prior records of the dog's behavior that will be valuable when you put together a case.
As your child recovers, be sure to take photographs of their injuries and document the healing process. Ask them to tell you about the attack, and keep a written record of everything they tell you. Many children have trouble sleeping or develop a fear of animals after a dog bite. Keeping a record of these issues will be extremely important later.
If you feel like you need some legal help, contact our Dog Bite Law attorney to schedule a free case evaluation today.
FREE CASE EVALUATION
What If I Know the Dog's Owner?
If you know the dog's owner, requires them to provide you with the dog's rabies status and immunization record. You should also ask for their homeowner's or renter's insurance information, since those companies will cover the incident and potentially represent them in court.
However, under no circumstances should you speak to the dog owner's insurance company or its representatives. If they know that your child was bitten by a dog in Maryland, the insurance company may pretend to be on your side. They are not. If you are contacted by the dog owner's insurer, simply take down their information and tell them that you will be represented by legal counsel in court.
What Are My Long-Term Options?
When a child is attacked by a dog, they often experience significant scarring. This scarring leaves an unforgettable reminder of one of the worst days in the child's life. Facial scarring can cause the child to feel future insecurities and can seriously affect their self-confidence. It is important to have a qualified plastic surgeon examine and treat the scarring to help ensure that it heals properly and leaves a minimal impact on your child.
It is also common for parents to blame themselves for their child having experienced a vicious dog bite. You are probably experiencing some of these feelings if your child was bitten by a dog in Maryland. Additionally, parents may often replay the traumatic experience over and over again in their mind, making it very difficult to get over this horrific experience. When this occurs, it is extremely important for both you and your child to receive the proper therapy.
Contact Us
There are many lawyers in Maryland that handle child dog bite cases, but it is important to hire a lawyer that truly understands the law and your case's value. At Zirkin and Schmerling Law, we have recovered millions of dollars for dog bite victims across Maryland. If your child was bitten by a dog in Maryland, you should consult with Zirkin and Schmerling Law. Our attorneys will be able to help you understand the legal impact of your child's injury, gather the necessary evidence, and help you achieve the best possible outcome. Call us at 410-753-4611 to schedule your free initial consultation.