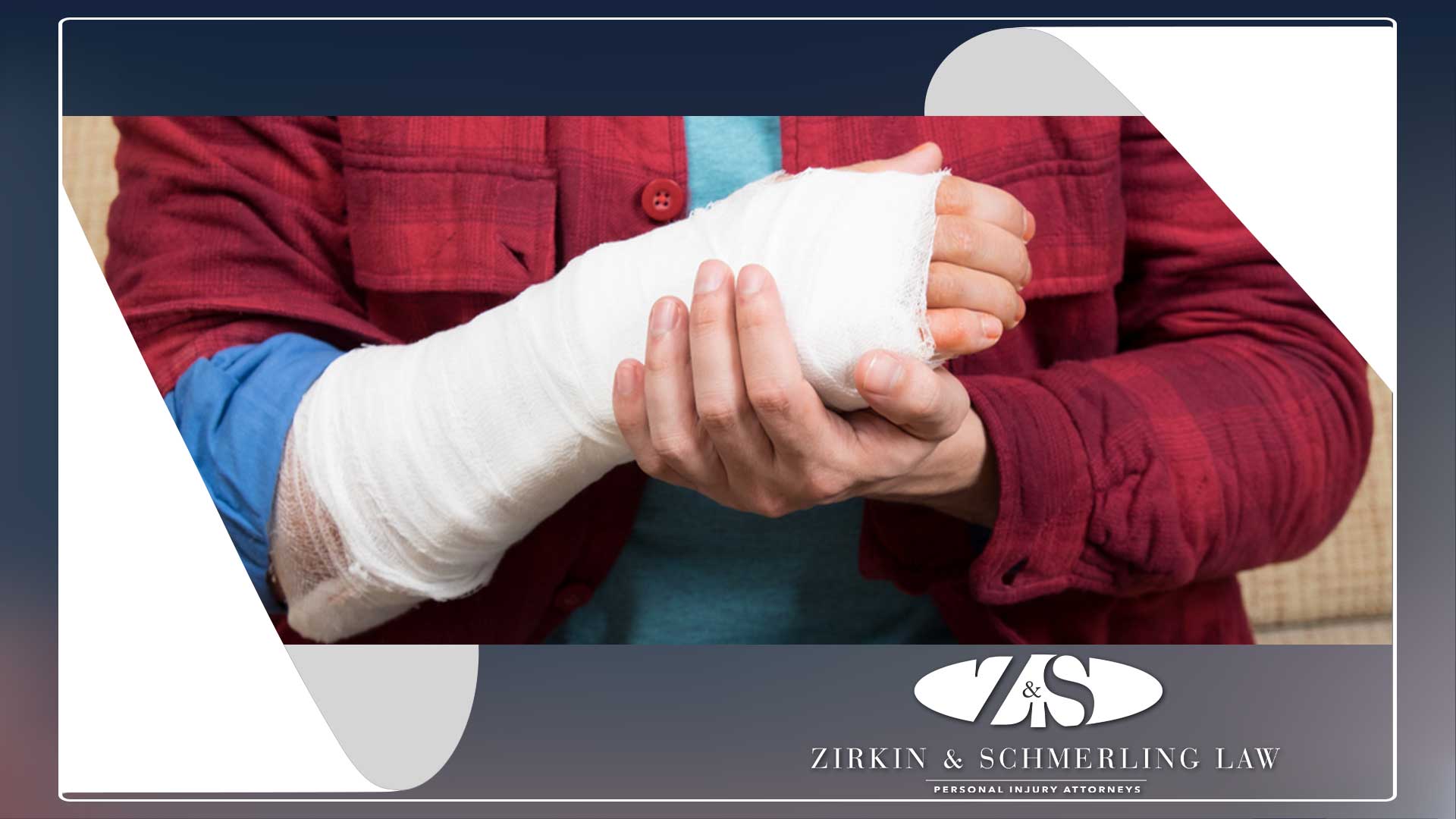 Can you include a broken hand in your car accident claim? Absolutely. Car accident settlements should cover all of the damages you have experienced because of the accident, including both hand and wrist injuries.
Your car accident attorney can help you document all of your injuries, expenses, and losses. Hand injuries can cause long-lasting consequences, including surgeries, rehabilitation, pain, and disability.
Common Hand Injuries Caused by Car Accidents
Car accidents can cause major trauma to the hands and wrists.
The three most common types of hand injuries are broken bones, dislocations, and tears of the muscles or ligaments. Injuries can be as minor as serious bruising and as severe as amputation.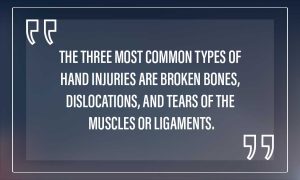 Hand injuries may include:
Sprained wrists
Fractured bones
Torn ligaments
Damaged nerves
Tendon injuries
Muscle tears
Dislocated joints
Broken fingers
Amputated fingers
Amputated wrist
Cuts and lacerations
Puncture wounds
Extensor tendon injury in the hand
Hand injuries can worsen over time. Although surgeons and physical therapists can do amazing work to address your injuries, the hand is a complicated part of the body.
Many car accident survivors go on to experience carpal tunnel, numbness, chronic pain, weakening of the joints, and arthritis in their fingers, hand, and wrist, even after they have undergone extensive treatment.
The Costs of Hand Injuries
Hand injuries are not cheap!
After your car accident, it is important to keep excellent records of your expenses, including everything related to your injuries.
This may include:
Immediate treatment at the hospital
Ongoing medical costs
Surgery (or multiple surgeries)
Rehabilitation services (including physical and occupational)
Lost income
The correct treatment for a broken hand after a car accident is dependent upon the seriousness of the injury itself. Sometimes, car accident victims will need to have a wound treated. Other times, they will need reconstructive surgery and therapy.
How Much Money Can I Get From My Broken Hand Car Accident Settlement?
We understand why this is such an important question at the top of the list of our clients' concerns. Accidents cause pain, suffering, and financial losses, and it can be overwhelming to try to recover.
Every car accident claim is unique, so there is no one, single answer about how much you can recover from your injuries. However, some general guidelines can help you know what to expect.
Severe injuries typically receive higher payouts because the cost of treatment is so much higher.
If you experienced other injuries in addition to your broken hand, you are likely eligible for a higher settlement or court award.
Long-term, permanent damage deserves additional compensation.
If you lost your job, had to quit, or are no longer able to work because of your injuries, your settlement should include those losses.
Compensation for a broken hand may range between $20,000 and $500,000, thanks to the unique circumstances of every accident.
Keep in mind that in order to receive a settlement or court award, you and/or your attorney must demonstrate that the other party was negligent in their actions and caused the accident in which you were injured.
What to Do After a Car Accident
Seeking compensation after an accident can seem overwhelming, but a knowledgeable and experienced car accident attorney can help you navigate the legal system and get the compensation you need.
This is what you should do after a car accident to protect your claim:
Move to a safe area and call 911
Seek medical attention for any and all injuries
If you are able, take photos of the accident, including all the vehicles that were involved
Be sure to get license plate numbers and document visible damage to your vehicle
Document your physical injuries–you may need to ask someone else to help with this
Exchange car insurance information and contact information with other drivers
Avoid discussing the accident or getting into an argument
Ask witnesses for their contact information, too
Keep all receipts related to your medical care
Contact an attorney as soon as possible
Why Do I Need to Contact an Attorney Right Away?
In Maryland, the statute of limitations for a personal injury case is three years from the date of the accident.
Car accident claims can take months or even years to prepare and take through the legal process, which means that the sooner you seek legal guidance, the sooner you can get compensation.
Zirkin & Schmerling–Maryland's Leading Car Accident Attorneys
At Zirkin & Scmerling, we help Maryland's car accident victims get compensation for their pain, suffering, and other losses.
If someone else's negligent actions have caused you to suffer a hand injury, reach out to us today for a free consultation. We work on contingency, so we don't get paid unless we win your case and help you get a settlement or court-ordered award.  Contact us at 410-753-4611 or schedule a free consultation online so that we can learn about your case and help you get the compensation you are owed for damages caused by a negligent individual.