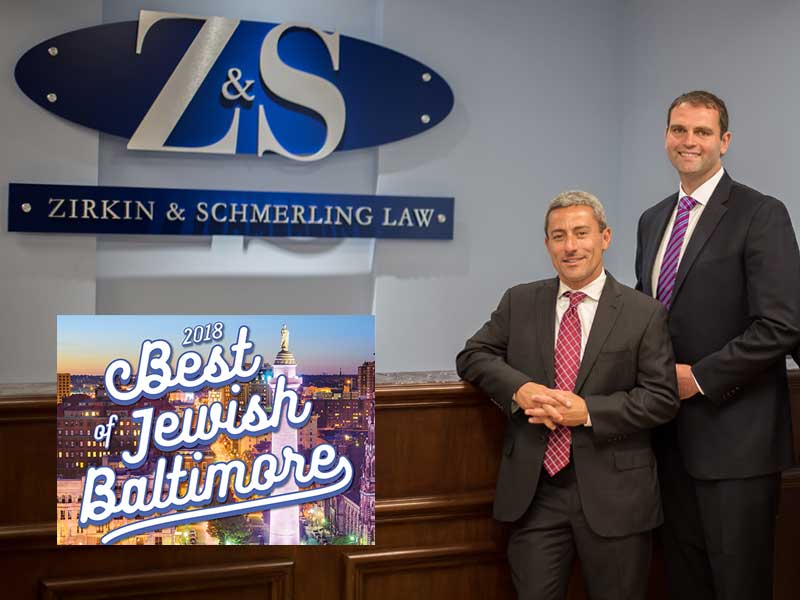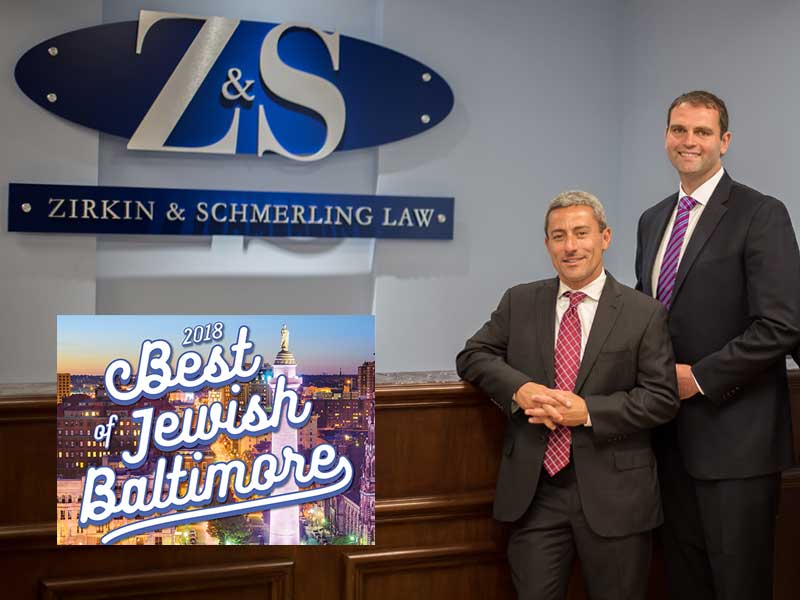 Zirkin and Schmerling Law is very proud to be recognized as the Best Law Firm in Baltimore by the Baltimore Jewish Times. In this first-ever reader poll, the BJT asked its readers for the best of everything in and around Jewish Baltimore. There were four dozen categories for retail and professional businesses.
Josh Schmerling, a partner in the firm, said of the award "We're thrilled to be recognized for the good work that we do for our clients. We pride ourselves on fighting equally hard for all our clients."
Zirkin and Schmerling Law is a full-service law firm in Maryland committed to the idea that our clients deserve the justice due to them. Whether you've been involved in an accident, were bitten by a dog, were arrested for Driving Under the Influence, have a loved one with a Group Home abuse issue, or are looking to get a divorce, Zirkin and Schmerling Law is here to help.
If you have a case or simply want to know if we can help with your legal issues, contact us here or call us at 410-753-4611. Then maybe you'll also end up calling us the best law firm in Baltimore, too.
See the complete listing of the Best of Jewish Baltimore here.