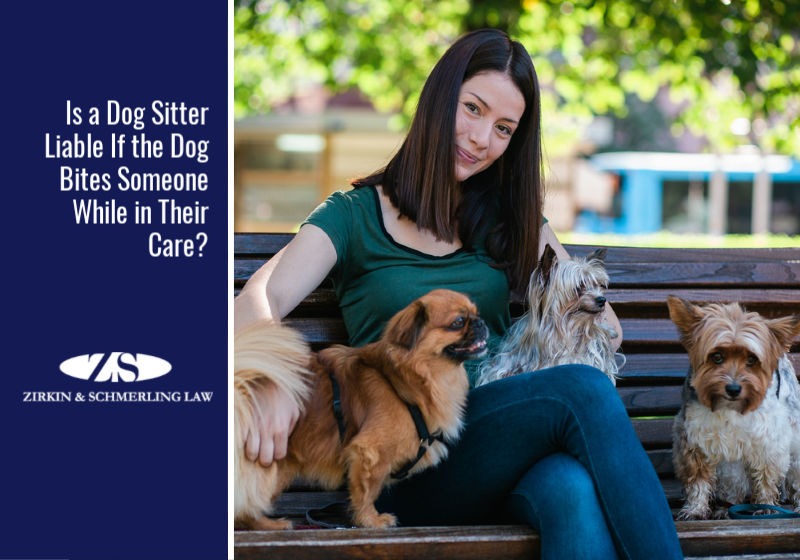 Pet Sitter Liability If A Dog Bite's Someone or The Dog Sitter is Attacked?
Imagine taking a stroll around your Baltimore neighborhood. A dog that's also on a walk breaks away from the dog walker's grip, then attacks you and causes you harm. Is the dog walker liable for damages due to your injuries or is it the dog owner's responsibility?
Before a situation like this happens, it's important to know what Maryland law says on the matter. Let's take a look at the potential legal liability of dog sitters/walkers and dog owners.
Pet Sitting and Dog Bite Law in Maryland
Generally speaking, anyone who keeps or harbors a dog is responsible for it. If you exercise care, custody or control over a dog, it's your responsibility to make sure it doesn't hurt anyone. But not everyone who interacts with a dog is necessarily its keeper. For example, if a neighbor walks a dog one day just as a quick favor to the dog's owner, the neighbor may not legally be considered a "keeper" in the event the dog bites someone while on their walk.
A dog sitter is usually held to a higher standard. They are a temporary caretaker who has agreed to be a dog's keeper for a limited amount of time. If the dog bites someone while the dog sitter is in charge, the sitter could be held liable – and so could the dog's owner. Maryland's dog bite laws are quite complex and each case is based on the specific facts of the incident.
Facts About Dog Bites and Pet Sitting in the United States
Each year in America, more than 45 million dog bite incidents occur. A dog bite happens every 75 seconds somewhere in our country. In the past two decades, our nation has seen a steady increase in the number of dog bites requiring hospitalization and reconstructive surgery.
Coincidentally or not, there has also been a huge increase in the use of dog sitting and dog walking services in the past few decades. While dog owners are working, taking vacations or otherwise occupied, their pet sitters are taking care and control of their dogs.
In Maryland, pet sitters aren't licensed, certified or regulated in any way. To become a dog sitter, you simply need to find a customer and make an arrangement with them to watch their dog. You might be familiar with web-based pet sitting referral services like Rover and Wag, but they generally assume no legal liability for what happens between pet sitters, the animals they sit and their customers. In fact, these online pet sitting companies are actively fighting new legislative measures to provide more oversight.
In addition, if a pet sitter ends up harming or causing the death of your pet or if the dog sitter is attacked, it can be quite challenging to prove they're at fault. Unless you have clear video footage or medical evidence of abuse, your county prosecutor might not pursue animal cruelty charges against a pet sitter due to a lack of evidence.
Here's another thing to keep in mind about liability in dog bite incidents: Sometimes local ordinances add another layer of laws for you to follow. In addition to dog bite laws of the state of Maryland, you may need to consider city ordinances and even neighborhood bylaws. Dealing with suing for damages after a dog bite can become very complicated.
If a dog bite happens when a pet sitter is walking a dog, the next step should be finding experienced legal representation from a Maryland dog bite lawyer. A dog bite lawyer is very familiar with the exact legal issues involved and can help you make the right choices going forward.
Have a Legal Question About Dog Bites In Maryland? We Have Answers
If you have suffered injury from a dog attack in Maryland, the attorneys at Zirkin and Schmerling Law are leaders in dog bite litigation. We can answer all your questions, guide you through the challenging process of Maryland dog bite law and help you hold the right person responsible for your injuries by filing suit for damages. Call us at 410-753-4611 to set up an appointment with one of our dog bite attorneystoday.