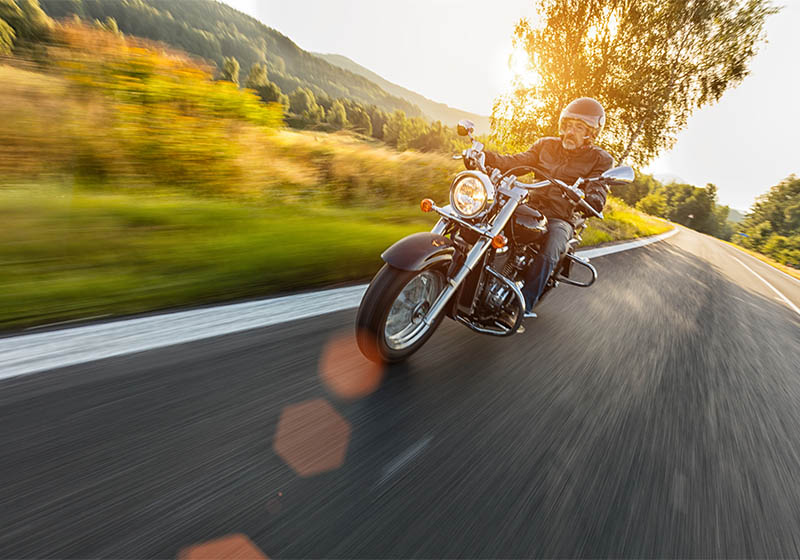 All drivers by law must have insurance on their vehicles and motorcycles in Maryland and throughout the United States. Despite the law, many individuals are either uninsured or underinsured. As a motorcyclist, it is important for you to carry uninsured/underinsured motorcycle coverage to protect yourself from these types of drivers. There are several things you need to know if you have been involved in an accident with an uninsured/underinsured individual.
Zirkin and Schmerling Law provides legal services to clients who were in a crash with an individual that does not have an adequate insurance policy. While you may be expected to pay for certain bills, our attorneys can help you fight for monetary compensation should you find yourself in this unfortunate position. No one should have to spend their life savings paying for medical bills because an at-fault driver has an inadequate insurance policy.
Maryland Auto Laws
Maryland is classified as a "fault" state. All drivers are required by law to have insurance policies that include minimum liability for other people involved in accidents. The Maryland Department of Transportation Motor Vehicle Administration requires all policies to include a minimum of the following:
$30,000 for bodily injury
$60,000 for 2 or more people
$15,000 for property damage
With increasing medical and prescription costs, it is not uncommon for a motorcycle accident to quickly exceed the value of $30,000 dollars. Many motorcyclists will purchase additional uninsured/underinsured motorcycle coverage to protect themselves from other drivers who are underinsured, or not insured at all.
If you feel like you need some legal help, contact our Motorcycle Accident Law attorney to schedule a free case evaluation today.
What is Uninsured/Underinsured Motorcycle Coverage
Uninsured/underinsured motorcycle coverage is designed to provide a motorcyclist with extra coverage in the event of an accident. Uninsured motorcycle coverage will cover losses and damages if you get into a crash with an uninsured driver. While not always the case, the average uninsured driver likely can not pay for any expenses you incur. You will either have to take legal action, or rely on your existing policy. Uninsured motorcycle coverage provides you with the coverage you need, and can even be used in hit-and-run accidents.
Underinsured motorcycle coverage is used in accidents where the at-fault driver's insurance policy does not provide enough coverage to cover your medical bills, lost wages, and pain and suffering. With underinsured motorcycle coverage, your policy can pay the remaining balance after the at-fault driver's insurance policy has been maxed out.
Making an Uninsured/Underinsured Motorcycle Coverage Claim
Uninsured/underinsured motorcycle coverage claims are made the same way traditional insurance claims are made. After an accident, you will need to file a claim with your insurance company.
Unsatisfied? You Can Seek Legal Action
It is a frustrating experience to get in an accident with an uninsured/underinsured driver. If the at-fault driver's insurance policy is inadequate, you can take additional legal action against them and against your insurance uninsured/underinsured policy. Zirkin and Schmerling Law has decades of experience helping our clients make sense of the legal options available to them in auto accident law.
Contact us today by calling 410-753-4611 to discuss your uninsured/underinsured motorcycle coverage accident. Do not hesitate to contact us if you have any questions at all. Our team of attorneys will fight for your legal rights, so you can focus on the path to recovery.