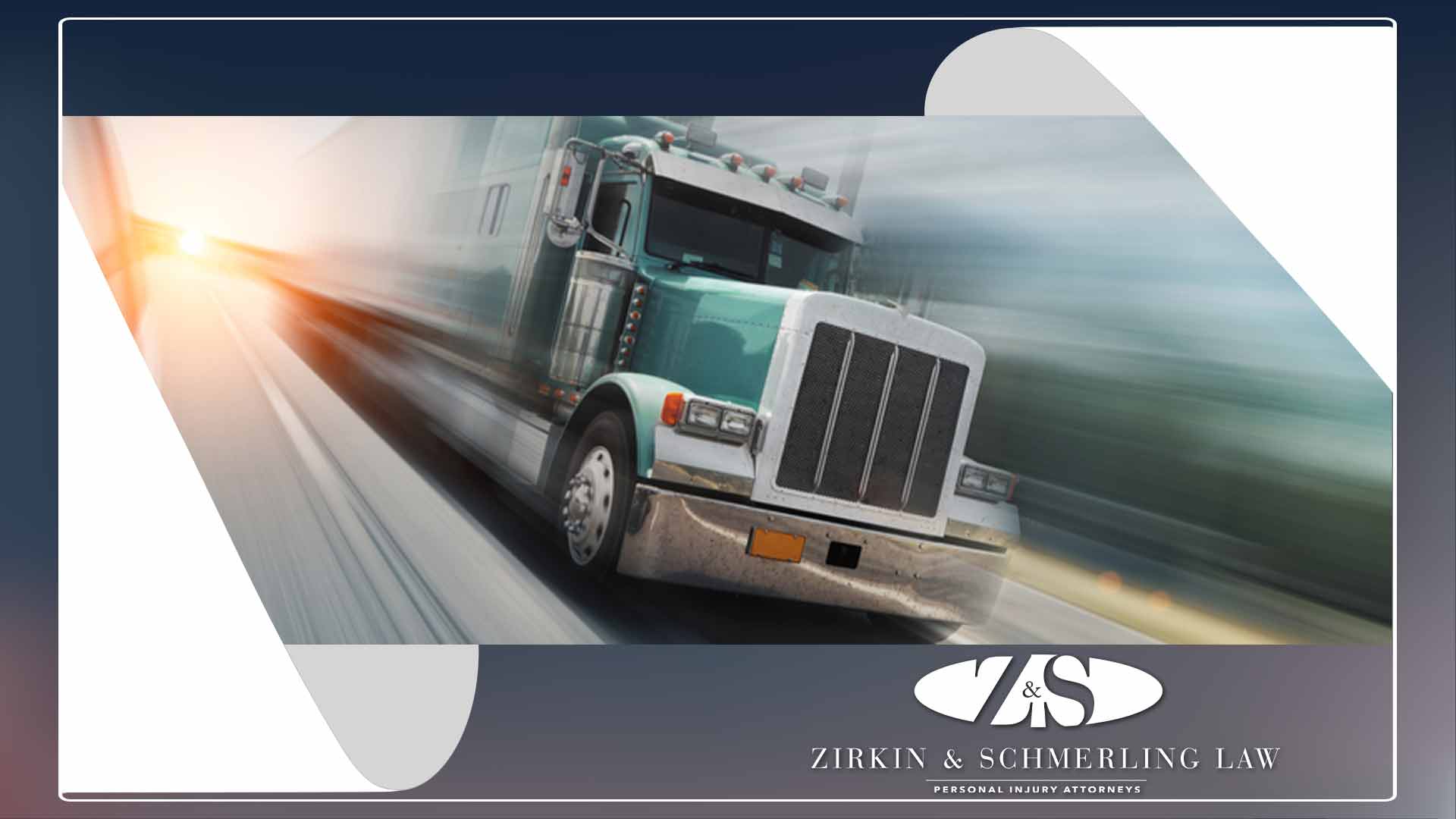 It's hard to imagine what to do after an accident with a semi-truck. It's even harder to imagine how to process the next steps after someone dies in an accident with a truck. Besides recovering from injuries to yourself and dealing with the emotional turmoil of losing a loved one, suing for the wrongful death of that person can seem too much to bear.
If this has happened to you, reach out to Zirkin & Schmerling to get the wrongful death claim process started. Their team of talented semi-truck accident attorneys can unload part of your burden so you can begin the healing process.
How Common are Accidents with Semi-Trucks?
You might be wondering if accidents like yours happen often. According to the National Safety Council (NSC), there are almost 5,000 fatal crashes with big trucks yearly in the United States. The Maryland Department of Transportation (MDOT) states that there are over 500 fatal accidents across the state, many of which involve big trucks or tractor-trailers.
Why Are So Many Accidents with Big Trucks Fatal?
The sheer size and weight of big trucks help contribute to their deadly impact on the roads. Tractor-trailers can weigh up to 40 tons, or 80,000 pounds, even more than that if they are rated to carry oversized or overweight items. This means the power behind maneuvering one of these trucks is massive, and with it comes fatal consequences when it collides with a regular-sized car, van, or truck.
Common Factors for Accidents with Semi-Trucks
There are several consistent reasons why accidents happen with semi-trucks:
Speeding or other aggressive behavior
Driver fatigue
Driver negligence in inclement weather
Rollovers
Truck parts failure
Overloaded or unsecured cargo
What To Do After a Fatal Truck Accident
It might be obvious, but when you have just been in an accident, especially one with a fatality, it's easy to forget the steps to take after an accident. Here is a list of what you should do:
Report the accident – Call the police immediately.
Seek medical attention – You have to take care of yourself first so you can deal with what's next. Go to the hospital, urgent care, or doctor's office.
Start a paper trail – Get the names and information from all witnesses, a copy of the police report, and the ambulance or hospital records for your files. Plus, take pictures of all damages to your vehicle.
Have your vehicle assessed – You need to know the extent of damages for your insurance company.
Stay off social media – Don't post pictures or statements about the accident that could potentially be used against you in court or to lessen the value of your claim.
Speak with a truck accident lawyer – Focus on healing physically and emotionally by letting a successful truck accident lawyer handle your wrongful death claim.
What's a Wrongful Death Lawsuit?
A wrongful death lawsuit is a legal action initiated when an individual's death is caused by the negligence, recklessness, or intentional misconduct of another party or entity. These lawsuits are typically filed by surviving family members or beneficiaries of the deceased, seeking compensation for their loss.
Wrongful death claims aim to hold the responsible party accountable for their actions, providing financial relief to the surviving family members who may have depended on the deceased for financial and emotional support. These cases can arise from various situations, including truck accidents, motorcycle accidents, car accidents, or pedestrian accidents and require a skilled personal injury attorney like the ones at Zirkin & Schmerling to navigate the complexities of the legal process and advocate for the rights of you and your grieving family.
How a Maryland Wrongful Death Lawyer Can Help You
You've suffered a tremendous loss by losing a loved one after an accident with a big truck. Not to mention, the expenses are piling up. A Maryland law firm, Zirkin & Schmerling, can help you recover compensation to help pay for accident-related expenses as well as suing for wrongful death. They can also help you with compensation related to pain and suffering. It will no doubt take time to heal from this trauma, so why not let the experts in cases like this help you? In addition to compensation, here is a list of what the attorneys on your case can do:
Collect evidence to support your claim
Identify all liable parties in your loved one's accident
Calculate your recoverable damages
File insurance claims and handle communications with insurance providers
Negotiate a settlement that works for you and your family
Escalate your case through litigation, if necessary
Advise you on your legal options and decisions
Don't go through this alone. You can count on the expertise of the team at Zirkin & Schmerling to weed through the details of a wrongful death lawsuit and to help bring you closure during this traumatic time. Contact us today for your free case consultation – 410-753-4611.