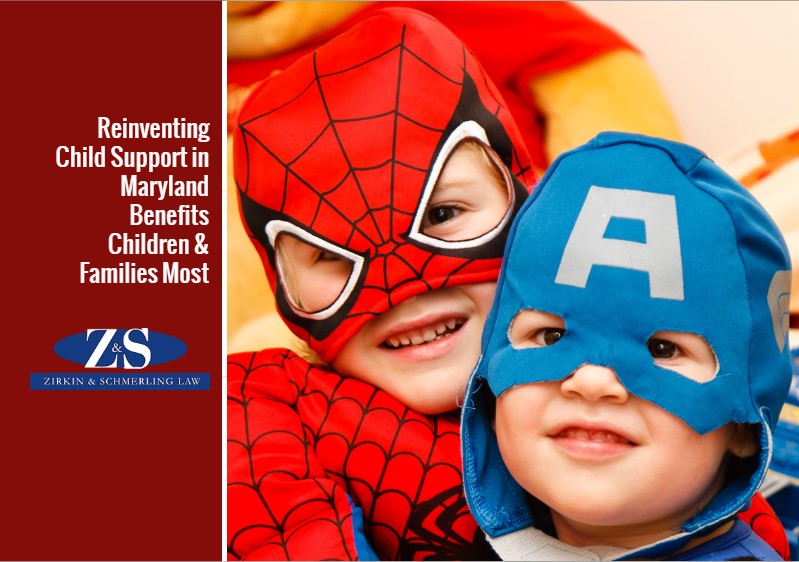 Maryland's child support payment system has become increasingly unfair and ineffective over the past two decades, according to a new report from the Abell Foundation, a nonprofit dedicated to enhancing the quality of life for residents of Baltimore.
Maryland parents current on their child support orders have an average income of $44,000 – the payments make up about 18% of their earnings. Parents who are not current earn an average of $7,350 a year; however, they're expected to pay more than 70% of their income.
Faced with these staggering statistics, I can't help but think the ones who suffer needlessly are the children.
Indeed, the authors of the Abell Foundation study come to the same conclusion. They find the following negative effects on children and families are the following:
Parents who owe child support debt have lower engagement with their children
There is a greater risk of depression
There is higher alcohol abuse by non-custodial parents
It leads to poor health outcomes
Children in these situations exhibit worse behavior
Maryland Law: Actual Income versus Potential Earnings
As a Baltimore family law attorney, I'm frustrated so many Maryland parents are unable to work within the legal system to modify their child support orders and make them more affordable. At the root of the problem is the fact that Maryland's child support rules base your ability to pay on your potential earnings rather than your actual income.
This means when a judge issues a support order, they assume a parent is able to work a full-time job. They don't consider circumstances like disabilities, lack of reliable transportation or previous felony convictions. A parent struggling with these issues may have no hope of ever reaching the "potential earnings" level of income, yet they still owe those high child support payments.
Can anything help address the spiral of deep debt that affects so many low-income parents and their children?
On July 1, 2019, a change to Maryland law went into effect allowing parents who receive Temporary Cash Assistance welfare benefits to keep their child support payments rather than signing them over to help repay the government for the TCA benefits.
It's possible this update reflects a changing perspective on Maryland child support laws in general. After all, falling behind on child support payments can be extremely stressful for everyone involved, including kids. This could be a positive step forward.
However, it's doubtful that we'll see a big change anytime soon. For now, Maryland law remains unchanged for thousands of parents facing expensive child support payment orders and falling behind.
About half of all custodial parents have some type of child support agreement. However, less than half receive full payment in an average year.
If you are on either end of child support – whether receiving payments or making them – now may be a good time to request a review of your child support order.
Does your child support order still reflect the true earning potential involved?
Have your circumstances changed since the order was put in place?
Has there been an emergency and/or an urgent need for a modification?
Could a Maryland family law attorney help you renegotiate a better deal?
Seek legal advice from an experienced divorce/family lawyer about the answers to these questions. The end goal here is always to create a plan that's in the best interest of the child.
Have a Legal Question About Child Support in Baltimore? We Have Answers.
If you'd like to review your child support order or learn more about Maryland child support law, the attorneys at Zirkin and Schmerling Law can help. We are experts at answering all your questions and can help you find a balance between what's best for the children and what's possible for the parents. Contact us or call us at 410-753-4611 to set up an appointment with one of our family lawyers today.
g