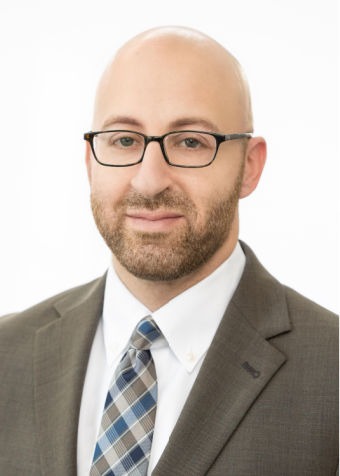 Michael Baruch
Attorney
 Mike Baruch is the head of Zirkin and Schmerling Law's Criminal Defense Department.  Mr. Baruch's primary area of practice is criminal defense and related civil and administrative actions. 
mb@zandslaw.com
Office: (410) 753-4611
Fax: (410) 356-4420 
Prior to joining Zirkin & Schmerling Law, Mr. Baruch worked for the Office of the State's Attorney for Allegany County as an Assistant State's Attorney, where he worked until 2019. While there, Mike became an experienced trial attorney, having prosecuted countless cases and conducted numerous trials. In addition, in 2015 Mike was awarded the prosecutor of the year for Allegany County.
After leaving the State's Attorney's office, Mike worked for a large firm doing insurance defense work, handling auto accident cases and other various personal injury cases. After several months it became clear that he wanted to help the victims and that doing defense work was not his true calling. In November 2019, Mike joined Zirkin and Schmerling Law as an associate, bringing with him his wealth of knowledge inside the courtroom and the playbook that insurance companies try to use in minimizing injured victims' personal injury claims.
Maryland (2012)
US District Court for the District of Maryland (2019)
University of Connecticut School of Law (2011), Juris Doctorate
University of Maryland College Park (2008), Bachelor of Arts
Allegany County Prosecutor of the Year, 2015
Since 2015, Mr. Baruch has worked Maryland Youth & The Law (MYLaw) to coach a high school mock trial team. This team won a state championship under Mr. Baruch's coaching.
Montgomery County Bar Association
Howard County Bar Association
Maryland State Bar Association
Maryland Association for Justice