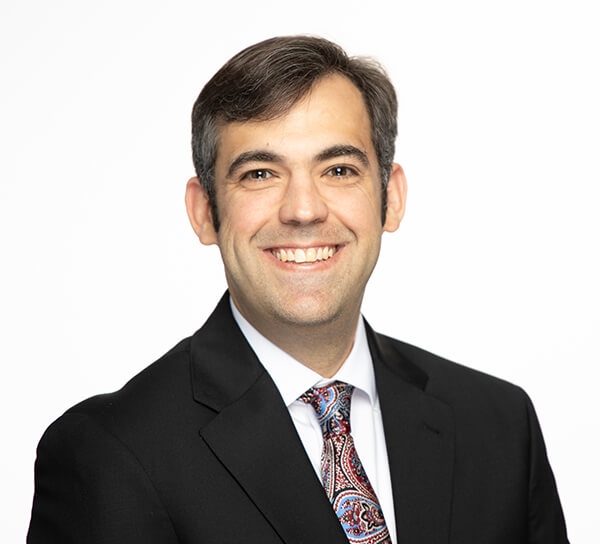 Erik Atas
Attorney
Erik Atas, Esq. is the head of Zirkin & Schmerling Law's Criminal Defense Department. Mr. Atas's primary area of practice is litigating criminal defense cases and related civil and administrative actions.
ea@zandslaw.com
Office: (410) 753-4611
Fax: (410) 356-4420
Prior to joining Zirkin & Schmerling Law, Mr. Atas worked for the Maryland Office of the Public Defender from 2006 through 2012. During his time with the Public Defender's Office, Mr. Atas was based in Baltimore City. As a public defender, Mr. Atas vigorously defended thousands of people charged with crimes in Maryland District and Circuit Courts. He developed a reputation as an aggressive litigator who was always willing to put in long hours to fully prepare each case for trial.
Mr. Atas joined Zirkin & Schmerling Law in 2013. Mr. Atas heads up the Zirkin & Schmerling Law's Criminal Defense department. He handles felonies and misdemeanors in every jurisdiction of Maryland's District and Circuit Courts, as well as civil cases in District and Circuit Courts and at the Office of Administrative Hearings. Mr. Atas's civil practice primarily concerns administrative hearings for Driver's License and DUI matters, Protective Orders and Peace Orders, personal injury and contract disputes.
Mr. Atas has a reputation of being the type of trial lawyer who is never afraid to take his clients' cases to trial. Mr. Atas has won bench and jury trials across Maryland defending clients for charges including Murder, Sex Crimes, Firearm and Weapon Crimes, Armed Robbery, Domestic Violence and Assault, Drug Crimes and all Traffic Violations, including and especially DUI/DWI.
To help him have even more success defending clients charged with driving under the influence (DUI) and driving while impaired (DWI) by alcohol, Mr. Atas earned and received a Certificate of Training from the National Highway Traffic Safety Administration's DWI Detection and Standardized Field Sobriety Testing. This is the same training all police officers in Maryland must take before they start investigating whether a Maryland driver is drinking and driving.
Maryland (2006)
US District Court for the District of Maryland (2013)
University of Baltimore (2006), Juris Doctorate
University of Maryland Baltimore County (2003), Bachelor of Arts
Since 2009, Mr. Atas has worked with Maryland Youth & The Law (MYLaw). MYLaw is an prominent educational nonprofit that provides leadership, life skills, and civic awareness to Maryland youth through unique, realistic learning opportunities such as Mock Trial, Teen Court, and the Law Links Internship. Mr. Atas has served on the MYLaw Board of Directors since 2016, the MYLaw Executive Committee since 2017, and served as the Baltimore City Mock Trial Section Coordinator since 2009.
Since 2018, Mr. Atas has donated countless hours of his time to represent over 800 people, pro bono, to expunge over 7,000 cases from their criminal records. The people that Mr. Atas donates his time to come nonprofits and charities, such as drug treatment programs and homeless shelters, with which Mr. Atas has established his own partnerships.
Baltimore County Bar Association
Bar Association of Baltimore City (Criminal Law Committee Co-Chair, 2019-2020)
Maryland Association for Justice (Education & Programs Committee Co-Chair, 2017-present, MAJ Foundation, 2018-present, Criminal Law Section Chair, 2015-2020, and Board of Governors, 2016-2017)
Maryland Criminal Defense Attorneys' Association
Maryland State Bar Association
"Expungements: What You Need to Know", Continuing Legal Education presented by Webinar and organized by the LGBTQ Bar Association of Maryland, June 25, 2020
"Expungements: What You Need to Know", Continuing Legal Education presented by Webinar and organized by the Maryland State Bar Association, May 4, 2020
"Expungements: What You Need to Know", Continuing Legal Education presented by Webinar and organized by the Maryland Association for Justice, the Bar Association of Baltimore City and the Baltimore County Bar Association, April 24, 2020
"DUI's: What you need to know to win in court (A focus on Standardized Field Sobriety Tests)", presented at the Eastside District Courthouse to the Office of the Public Defender, Baltimore, MD, November 16, 2017
Carroll County Community College, Adjunct Professor, 2014 – 2016 (Course taught: Criminal Law).
"Defending a Domestic Violence Criminal Case", Continuing Legal Education presented at the Maryland Association for Justice, Columbia, MD, March 24, 2016
"Protection Orders: In the Intersection Between Family & Criminal Law", Continuing Legal Education, as part of a panel, presented at the Maryland Association for Justice, Columbia, MD, October 30, 2015
"DUIs: Everything You Need to Know to Prepare for Court or an MVA Hearing", Continuing Legal Education presented at the Maryland Association for Justice, Columbia, MD, September 29, 2015